Approx. 35 m² | 2 people| from € 103 ,- p.p.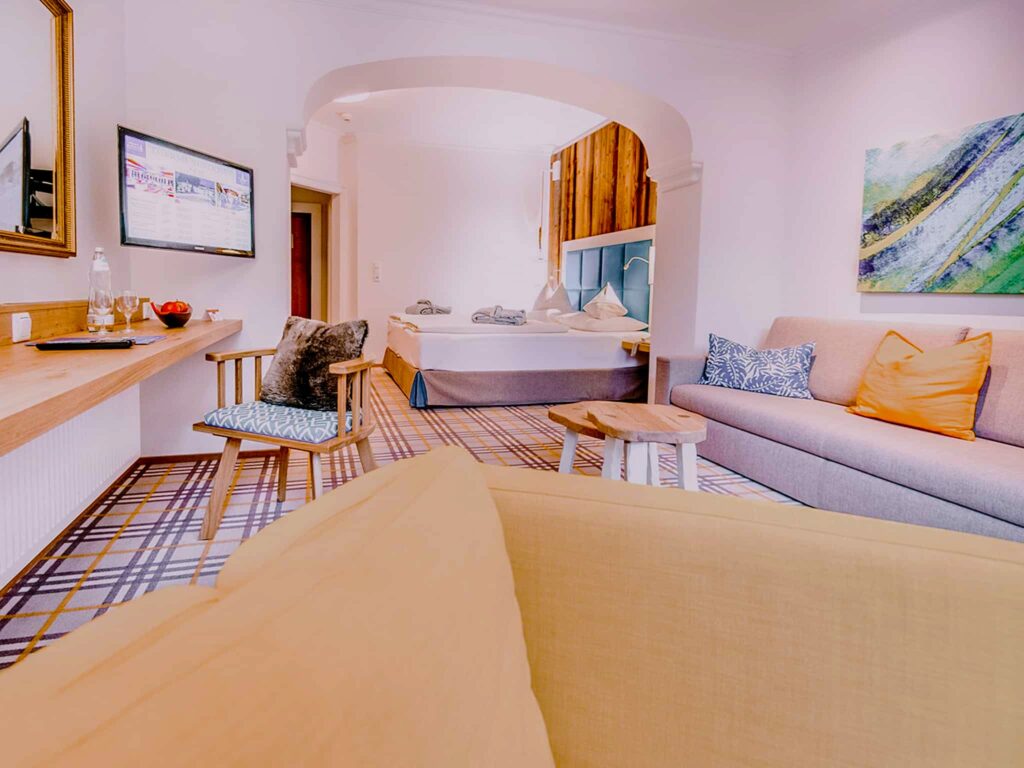 Our hotel room 'Relax' offers lots of space for you to relax in. Chill out in the hanging chair and enjoy the view of the beautiful mountain range. You can make use of the view to check out the destination for your trip for the next day. 
French south- east balcony with a view of the Gasteiner mountain range
Sofa & Hanging-chair with coffee tables
Flatscreen TV
Free WIFI
Telephone and desk
Allergy friendly carpet floor
Safe
Bathroom with shower and toilet (available with bathtub at request)
Bathrobes
Spa- bag with sauna and bath towel (You can get spa slippers at the front desk)
Mini Bar (not included in the room price)
For single occupation, there's an extra € 95,- charge. For one adult and one child, there's the single occupation charge for the adult and a fixed children's rate for the child.
THIS COMES WITH THE ROOM: INCLUDED BEDROOM RELAX
Other Hotel rooms and apartments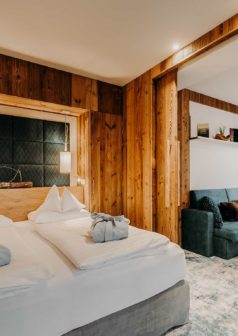 Studio Stubnerkogel
Approx. 50m²
2-4 People
from € 121,- P.P.
Shared joy is a double joy- Enough space and a cosy hotel room combined with flexible elements, offer the perfect surrounding for a sociable night with your closest friends and family. Or just simply more space to enjoy together as a couple.