A NEW CONCEPT OF WELLNESS IN BAD GASTEIN: AT SENDLHOFER'S
The effects of the treatments with Gasteiner thermal water and in the Gasteiner healing gallery have long been proven. A spa therapy can also be very beneficial for young people- even more convenient now that you can book your treatments with us. Is there anything better than improving your health while being on holiday in a cool hotel with beautiful mountain views?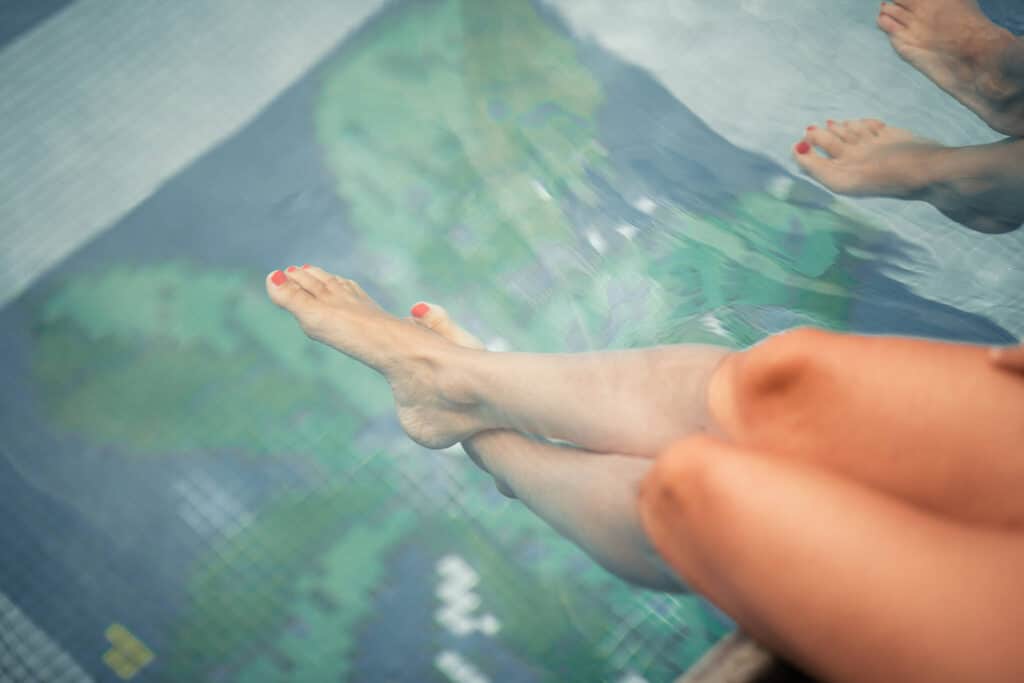 To be officially recognised as healing water, the Gasteiner thermal springs fulfil these two criteria: firstly, the usage temperature is between 36 and 40 degrees.  Secondly, the water's radon-222- content of 40 nCi/l is much higher than the minimum therapy content of  10  nCi/l. Apart from this, the water is also significant for its other special contents of 0,4 g/kg loosened solids (sodium, calcium, sulfate- and hydrogencarbonat-Ions and silica).
The Gasteiner valley is perfect to reenergise body, mind and soul. The healing powers of Gastein are the unique healing gallery and the radon thermal water. The most potent ingredient is the noble gas radon in connection with warmth and altitude. The mild, natural, radioactivity of the Gasteiner thermal water is exclusively positive for the body. This is true for the healing of disease and for regeneration after exercise.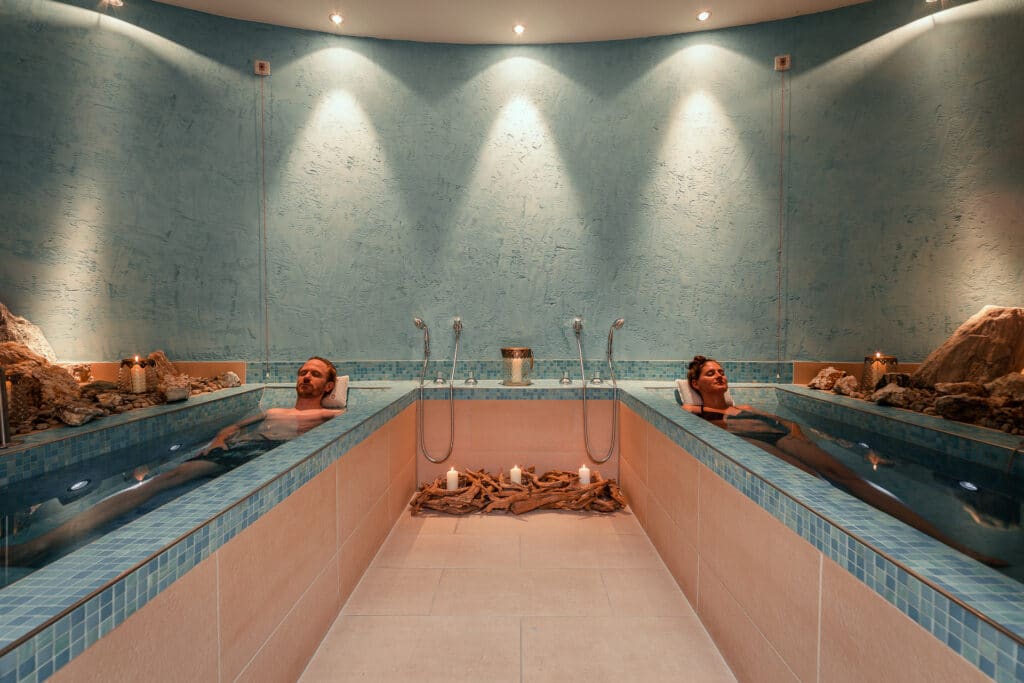 Healing depths. Health, which literally comes out of the mountain. For centuries now, the combination of warmth, humidity and radon, makes for an ideal environment for your health. This combination is unique and cannot be found anywhere else in the world. It is also the most precious and potent healing power Gastein has to offer. After driving 2.5 km towards the entrance of the Gasteiner healing gallery, you can feel and experience the healing powers of the mountain. Different therapy spots in the cave make sure that there's an individual treatment option for each guest. The healing gallery is know to achieve excellent results for the treatment of severe health issues.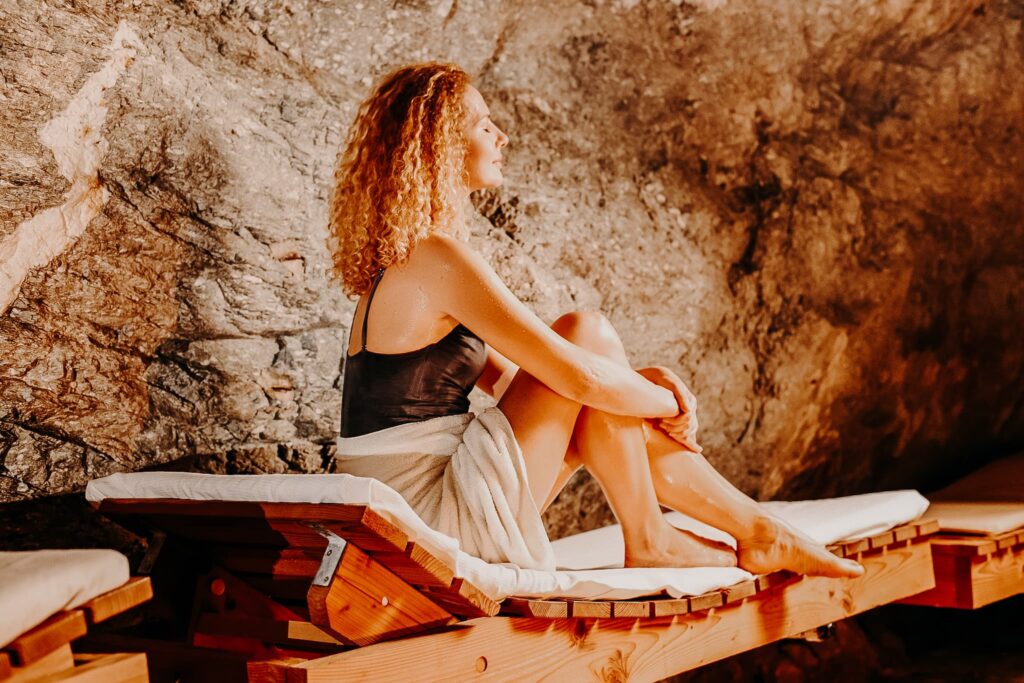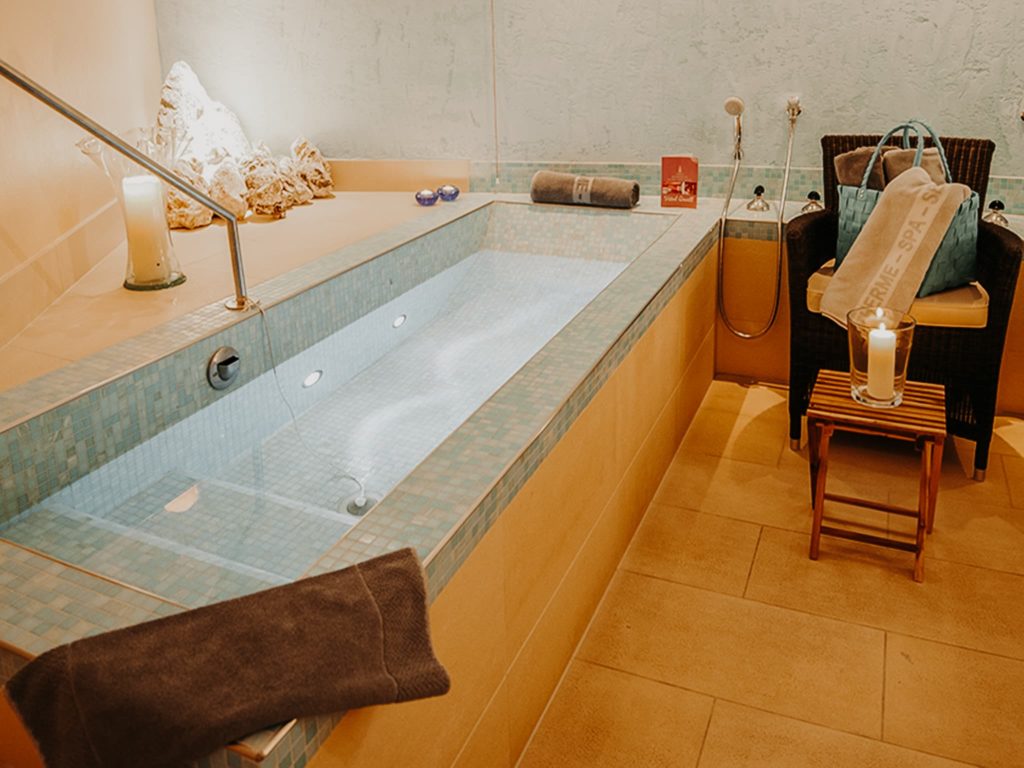 Our spa treatments all take place in the classic radon bathtubs. All treatments may be booked with or without room. One treatment is possible without a doctors clearance- for all further treatments you need to be cleared by a doctor. 

The treatments are especially effective for the following conditions: 
Bechterew's disease 
Chronic Polyarthritis
Arthritis 
Degenerative spine conditions